We are proud to offer a full range of sturdy steel garage doors. Our doors are available in a variety of colours, including laminate wood-effect finishes. Thanks to this diverse range of designs we are certain to have a door that can fit in with your existing decor. Our range of garage doors will not impact on your home's existing exterior design or diminish your property's curb appeal.
As well as being aesthetically pleasing, our garage doors are also extremely durable and functional. For example, if you are short of space then we would recommend our steel roller garage doors. Whatever your requirements, if you are looking for more information please contact us or call us on 07712 003 171.
Please note that supply and installation is included in the price. All listed prices exclude VAT.
Choose us as your trusted garage door suppliers
If you have decided on steel garage doors, but you're unsure of which provider to use, there are many benefits that come with choosing us. Our skilful team can supply, install and repair your garage doors. Not only do we provide you with high-quality products but we also guarantee unrivalled service.
We will be with you throughout the whole process, from supply and installation to aftercare. When you choose us to supply your new garage doors you will always have consistency of care.
Supplying and installing steel garage doors
We supply regular designs as well as steel roller garage doors. Steel roller garage doors open vertically and require minimum space inside the garage. The space-efficient roller design offers maximum space, both inside and in front of the garage. In addition, the ceiling is also clear so lighting and storage are not impacted by this type of garage door.
If you are looking for a reputable supplier of steel roller garage doors, our team is here to help. We offer installation throughout Essex, Kent, London and surrounding areas.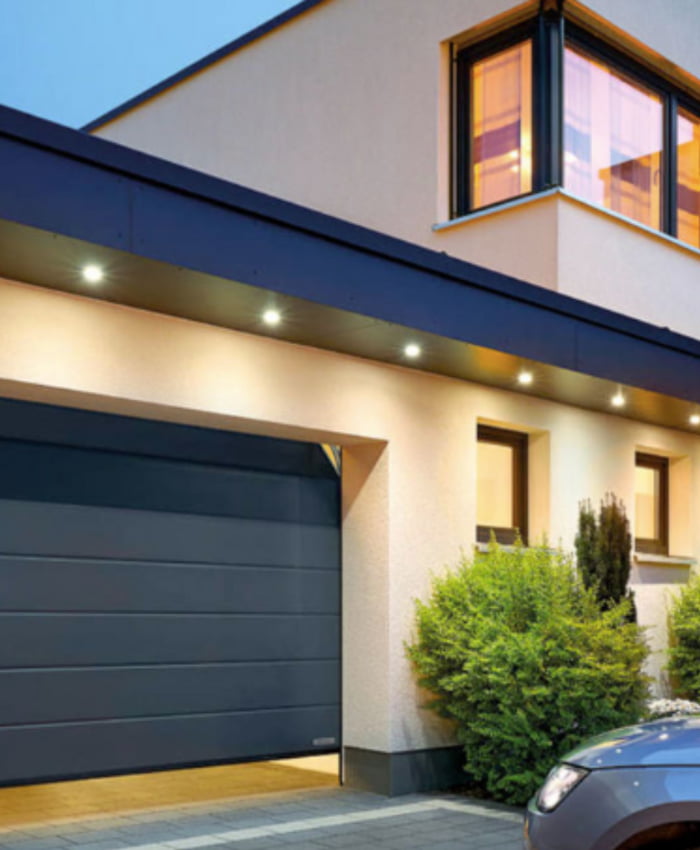 Hormann series 2000 garage doors
Established in 1979, industry experts Hormann continue to provide customers with high-quality garage doors ideal for any home. Explore the full range of Hormann garage doors we offer below:
Choose Bel-Ingle as your garage door suppliers
Whether you have an enquiry about our garage door installation service or you would like a quote*, please contact a member of our team today. Give us a call on 07712 003 171 or send us a message here. We look forward to hearing from you.
*Supply and installation is included in the price. Price excludes VAT.